Often this is the only phrase a business manager has for their overworked 'IT Tech' (who is also sometimes the bookkeeper, operations executive and logistics lead). Even large commercial organizations face a gap between operational wireless needs and IT resources.  When business performance requires mobile access, the gap goes from being an inconvenience to negatively affecting company revenues.
Start thinking about where your organization can benefit the most.
1) Upgrade Old Hardware
It is sometimes just that simple. For the best wireless experiences, your team needs hardware that can approach gigabit speeds and a solid number of connections. More consultation may be needed to spec out your solution, but minimally start with an 802.11ac Wave 2 dual-band (2×2) environment with management software that allows your WiFi access points to work together. Planning for the future? Best to go WiFi 6 (802.11ax) if your budget allows.
2) Operate in the Cloud
Your applications should be built for wireless. Your network should be a hybrid cloud – one that is safely, capable of meeting employee needs on an optimized platform in and out of the office. Start with cloud migration that allows for the most collaboration between your team and partners. See where the cloud can grow your bottom line or decrease expenses.
Assumption: have you already considered business continuity? If not, address this first!
Primary business apps; consider MS Office 365, Google Suite, Dropbox and others.
Increase network bandwidth; upgrade to 10Gig Copper, Cat6 and Fiber. Offload video storage to NAS. Let's talk
3) Improve Your Cellular
Improve your cellular inside the building today. 4G LTE is a great compliment to your WiFi network but cement walls and eco-film covered windows may be keeping 4G signal from reaching your device. DAS systems and BDA repeaters increase signal coverage in tough areas and provide voice and data access for employees and contractors. Decrease overall installation cost by considering improving cellular and wifi in the same deployment schedule. For commercial real estate and Multiple-Dwelling Unit (MDU) space, the improved cellular is often a compelling amenity for tenants.
If our wireless is overdue for a performance evaluation, 'fix' it by getting started today. Your IT Tech will even give you the credit.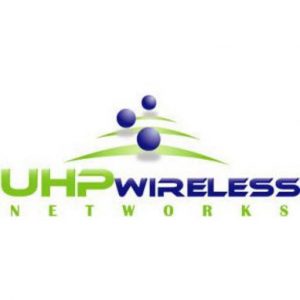 About UHP Wireless Networks:
Urban Harvest Partnership, LLC dba UHP Wireless Networks provides technology services for corporations and municipal agencies.  UHP Wireless Networks works with organizations to plan and deliver infrastructure for Smart, Connected Buildings and Cities. Our solutions improve cellular signal inside of buildings and utilize a combination of smart cameras and low power IoT sensors that provide real time data for efficiently managing assets. Offered solutions include: In-Building Wireless (BDA/DAS); IoT; Cloud Solutions; Wireless LAN; 10 Gig Copper & Fiber Optics Structured Cabling; Site Surveys; Network Infrastructure.
Contact:  John Cureton, Founding Partner, cureton@uhpwireless.com, Linkedin